Cruise terminal Zeebrugge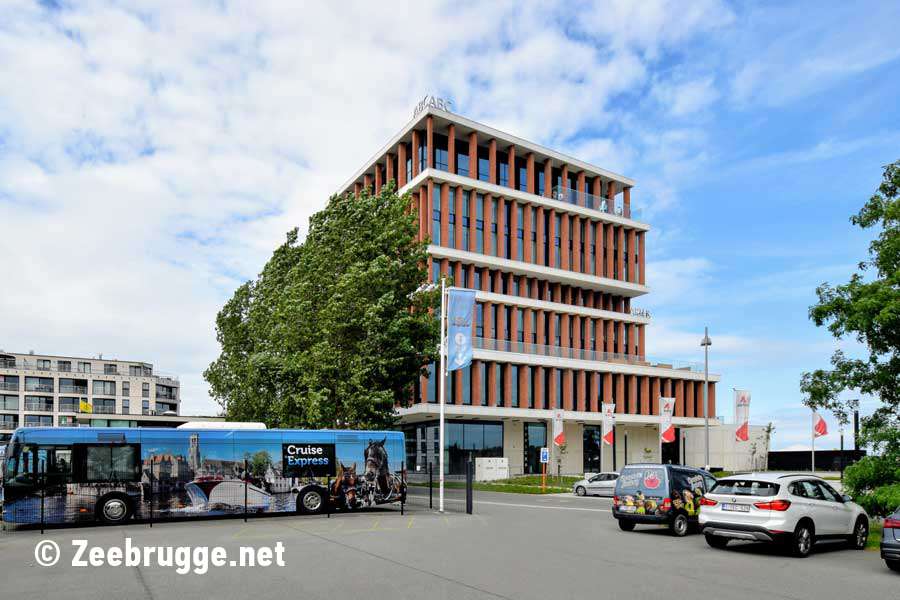 Zeebrugge is a passenger port. The passengers either make the popular crossing to Hull, England by ferry, or they dock at the port aboard a luxury cruise ship to enjoy a day trip to one of the many Flemish cultural cities. Also the Belgian coastal towns are popular destinations. Thanks to its location on the North Sea coast, and the deep water, Zeebrugge has developed into the largest cruise port in Flanders.
Departure from Zeebrugge ferry terminal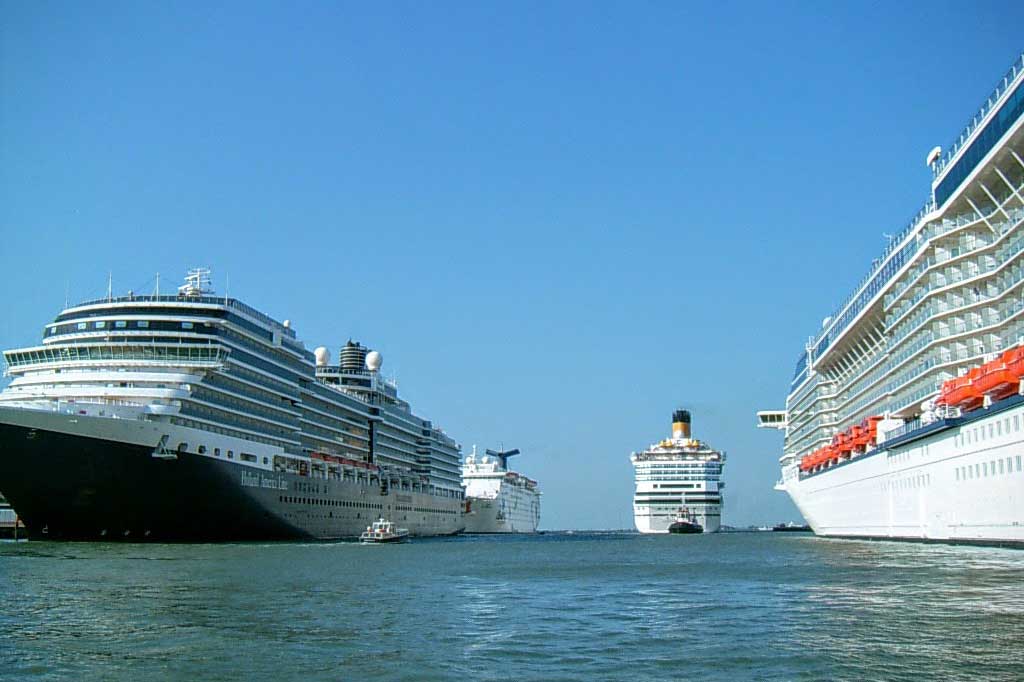 For many foreign passengers, Zeebrugge offers the fastest access to many historical cities in Belgium. Zeebrugge has the advantage of being located within short distance of several historical and touristic cities of Western Europe: 17 km from Bruges, 50 km from Ghent, and only 100 km from Brussels and Antwerp. Especially Bruges, which is recognized as a World Heritage site by UNESCO, attracts many cruise tourists. Almost every cruise ship in Zeebrugge has several half day, or full day, excursions with Bruges as a destination.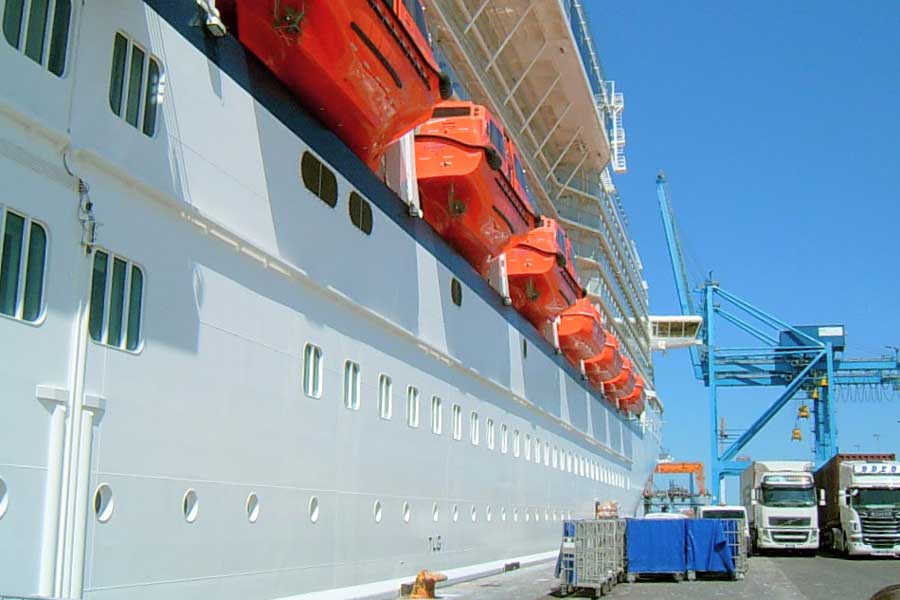 In Zeebrugge, cruise ships dock at the Leopold II dam, or at the Albert II dock, both located in the western harbor, about 2 km from the nearest train and bus station. You have several options to travel to other locations from this harbor:
to Bruges
Bruges is approximately 17 km from Zeebrugge, and is well worth a visit. The architecture, and beautiful medieval surroundings make Bruges a unique place in Europe. You have several options to travel from the ferry terminal to Bruges:
To other destinations
With the Coastal Tram to other Belgian coastal cities
The long Belgian coast can be best explored by tram. The tram stops at 70 locations, which means that it always stops near a place that you may want to visit. The coastal tram starts at De Panne, near the French border, and goes all the way to Knokke-Heist, near the Dutch border.

Via Bruges to other destinations
Bruges Central Station is operated by national and international lines. Belgium is via the TGV Thalys, with multiple daily trains riding from Paris to Brussels, linked to France, the Netherlands and Germany. Furthermore there are several trains per hour from Bruges to Brussels.
Travel time is approximately 50 minutes.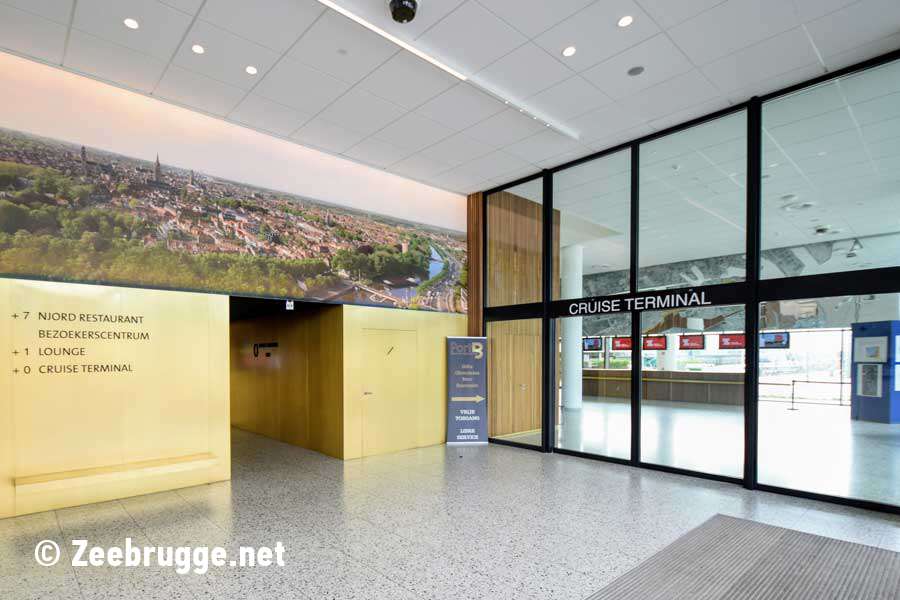 Terminal Addresses
Ferry Terminal - Zeestation
Leopold II-dam 13 (Havendam)
B 8380 Zeebrugge, Belgium
Cruise Terminal - Zweedse Kaai
Zweedse Kaai
B-8380 Zeebrugge, Belgium
https://www.portofzeebrugge.be/en/FAQ

https://www.portofzeebrugge.be/sites/default/files/2017-04/cruisebrochure%202017_WEB.pdf
Port of Zeebrugge
Isabellalaan 1
B-8380 Zeebrugge, Belgium
tel: +32(0)50-54 32 11
email: mbz@zeebruggeport.be
website: http://www.portofzeebrugge.be/