1

Harbor Tours Zeebrugge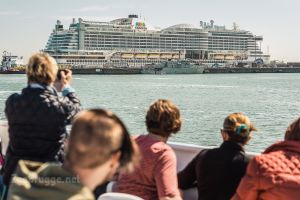 Captain Blue shows you the ins and outs of a real world port. Get a taste of the sea air and activate all your senses. Place to throw anchor for cargo giants, ferries, cruise ships, fishing boats, tugboats, luxury yachts and all this barely a few steps from each other. During the trip, we see the Belgian naval base, the gas terminal and the ...
2

Sea Life Blankenberge
Sea Life Blankenberge gives you the opportunity to see the magical underwater world. You will get to stand face to face with all kinds animals living in the sea such as sharks, sea turtles, sea horses and many other species. The best feature is the 8-metres long tunnel under ...
Book tickets online